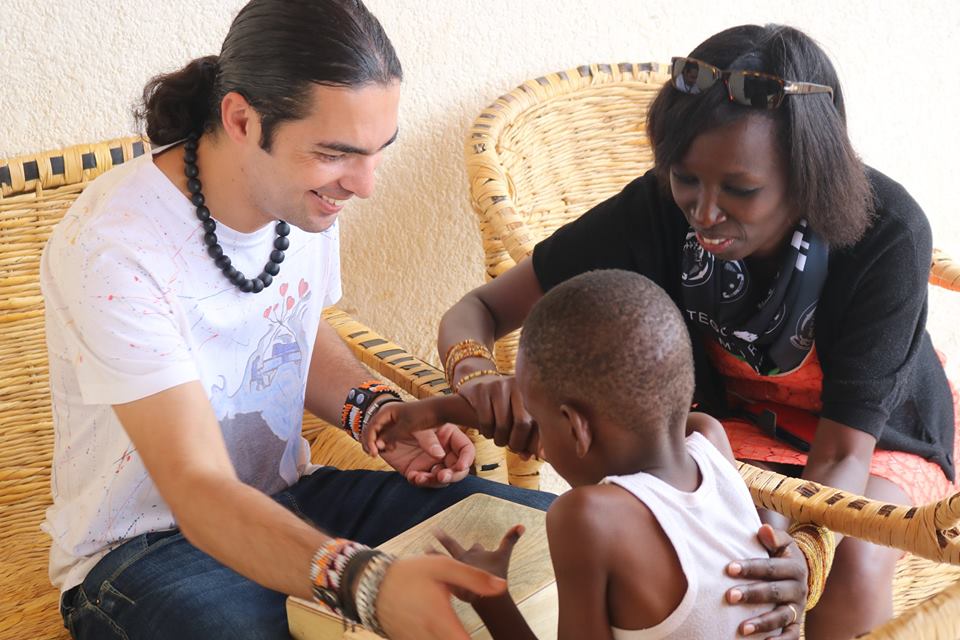 August 27, 2022

New Times

0
When you arrive at Autisme Rwanda, which is located in Gisozi sector in Gasabo District, children with strange attitudes and behaviours welcome you.
Autisme Rwanda is home to 36 children who were born with a mental disorder called autism. The children are between 2 and 15 years old.
The centre was established by Rosine D. Kamagaju, whose first encounter with autistic people was 20 years ago when she was a student in France.
The 49-year-old lived in France with her husband and their three children until 2010, when she got a job to work in the Great Lakes Region with an organisation called Mouvement International pour le Developement de l'Afrique to train personnel who deal with autistic cases among children.
She discovered that autism was an unknown topic in the region, including in Rwanda. It prompted her to resign from her full-time job to dedicate her time to establishing and developing Autisme Rwanda.
"Parents with autistic children didn't know how to take care of them. People didn't have an idea of what autism was. This inspired me to establish a centre which could take care of them and raise awareness on this 'mysterious' disease here in Rwanda," she said.
Kamagaju's beginning was not easy, especially given that the country lacked skilled personnel who could deal with autistic cases.
Together with her co-founders as well as some experts on autism, they raised funds from their own savings and trained educators and caregivers, she said.
They needed more people with skills and knowledge on autism.
At the beginning of 2014, Autisme Rwanda started its operations with five children who had already tested positive for autism from recognised hospitals.
"The centre is like a school, which helps autistic children to learn. Some learn standard subjects like in any other classes, while others are simply taught (how) to live in society," she said.
Many workshops have been organised by the centre to help the children develop their talents and detect their areas of interests.
Every child is allowed to do what they love to do from drawing, and shading, to music and playing instruments etc.
Every child's case is peculiar and requires unique approach.
According to Kamagaju, many parents who have autistic children don't have the means to take them to care centres. Without specifying the fees, she said, Autism Rwanda requires parents to make some "small" contribution for their children's education. The shortfall is covered through fundraising activities.
"We don't have enough space to have them all at the same time and give them all the care and services they need to improve their situations. If we tell the parents to pay all the needed fees, it would be so expensive," she said.
The situation of autism in Rwanda
Kamagaju says a strong campaign is needed in Rwanda to alleviate the prevailing stigma towards autistic people, especially children.
"The children are treated badly, some parents lock them up in rooms and don't allow them to get out," she said, adding that often children with autism are treated as if they are not human beings but rather malediction in society.
"They are tortured and they are associated to witchcraft".
Kamagaju advises parents to always seek medical advice in case they notice abnormal attitudes from their children, including difficulties in communication, social inabilities and restricted interests such as not showing any interest in their family members among other strange behaviours.
Autism, or autism spectrum disorder, refers to a range of conditions characterised by challenges with social skills, repetitive behaviours, speech and nonverbal communication, as well as by unique strengths and differences.
Parent speaks out
Marie Claire Uwera learnt that her toddler was born with autism when she was two years old and she is now four.
She got concerned when she noticed that her baby was not doing what other children with the same age do.
"She didn't want to play with other children; she used to play alone, in her corner. I asked doctors and they advised me to take her to the hospital for a diagnosis, then I learnt she had autism," she said.
At her age, she didn't know to respond when someone called her, she couldn't react to any communication, she said.
For now she lives at Autism Rwanda centre where she receives help from professional caregivers and the improvement is obvious, Uwera says.
"My child has learnt many things, especially communication and socialising. However, it's a process and it demands a lot of money," Uwera says, calling on authorities to support the establishment of more autism centres in the country because the ones that are available are very few.
Yet ordinary schools don't have educators with the skills to teach children who have such disabilities.
In Rwanda, data on the number of children with autism is scarce and the knowledge about this topic is low, which calls for a countrywide campaign to raise awareness among parents, Kamagaju says.
Globally, one out of every 160 children has an autism spectrum disorder, with most cases recorded in Sub-Saharan Africa, according to the World Health Organisation